Sustainability, digital transformation and an increasingly difficult economic and international environment are challenging business and society. What connects the big questions of our time and what contribution digitalization can make to a sustainable and resilient economy is what will be discussed.
Therefore the "Digital Technologies Days 2022 – Shaping Sustainability Digitally" taok place on August 29 and 30, 2022 at the bcc Berlin Congress Center.
Our four projects were also represented there with a joint exhibition booth and were able to inform the public about the possible applications of the respective technologies – and thus network further. In addition, there was the opportunity to get to know other BMWK-funded projects in the field of 5G. The projects 5G-OR and 5G-FORUM were represented in an expert forum on the application area of health.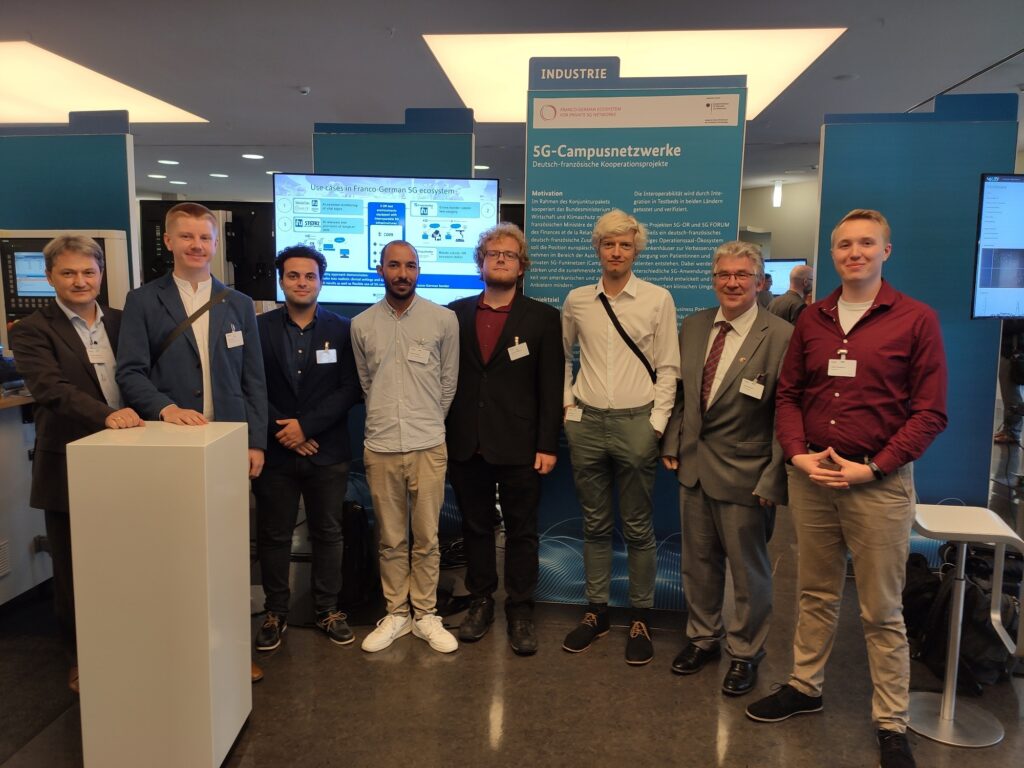 For the third time after 2019 and 2020, the 2-day congress presented outstanding results from the application-oriented technology programs of the Federal Ministry of Economics and Climate Protection in the funding area "Development of Digital Technologies" – in expert forums and panel discussions as well as a large exhibition area. In addition, three keynotes reflected on central issues of digitization from a European perspective, in the area of data protection and security, and on the topic of quantum computing.
In addition the congress offered the approximately 600 stakeholders from business, research and politics the opportunity to discuss with each other, network and learn about current developments and future-relevant topics in the application fields of industry, mobility, health and agriculture and food.
Dr. Anna Christmann, Federal Government Commissioner for the Digital Economy and Start-ups and Coordinator for German Aerospace opened the Digital Technology Days and awarded the prizes for the "Start-up Competition – Digital Innovations" in the afternoon.
Here you will find furter information on the event.