With 5G-OPERA, Germany and France jointly lay the foundation for an open, European 5G ecosystem. A milestone for the technological sovereignty of Europe. Following the project launch last year, project partners jointly present first results and demonstrators at Hannover Messe.
Hannover, 17.04.2023 – Europe's technological sovereignty has gained enormous importance in the recent past. Particularly in the area of digitization, European efforts must be intensified in order to continue to keep pace with the international leaders. As an essential building block in Industry 4.0, 5G will be a key technology and essential competitive factor in this context.  
5G will be a competitive factor for our industry and, by extension, for our economy.

– Bruno Le Maire, French Minister of the Economy, Finance and Recovery
In this context, the 5G-OPERA project started in 2022. The goal is to build a Franco-German ecosystem for private 5G networks under the joint leadership of TU Dresden and EURECOM (Sophia Antipolis). The project focuses on the idea of open hardware, software and interfaces, so that the technical equipment of private 5G networks can be realized vendor-independently and individual user needs can be flexibly addressed. In addition to setting up reference test environments and demonstrators in Industry 4.0 environments in both countries, 5G-OPERA supports testing in the affiliated demonstration projects 5G Forum, 5G4BP and 5G OR.
At Hannover Messe, the project partners will present initial results and introduce a jointly developed demonstrator. This is an end-to-end solution of an open 5G RAN system with fully virtualized core network functions, and fully virtualized distributed unit as well as central unit running on general purpose servers. The servers are complemented by a fronthaul switch that connects them to a radio unit and enables synchronization. A commercial 5G module or smartphone establishes an IP connection to a local gateway.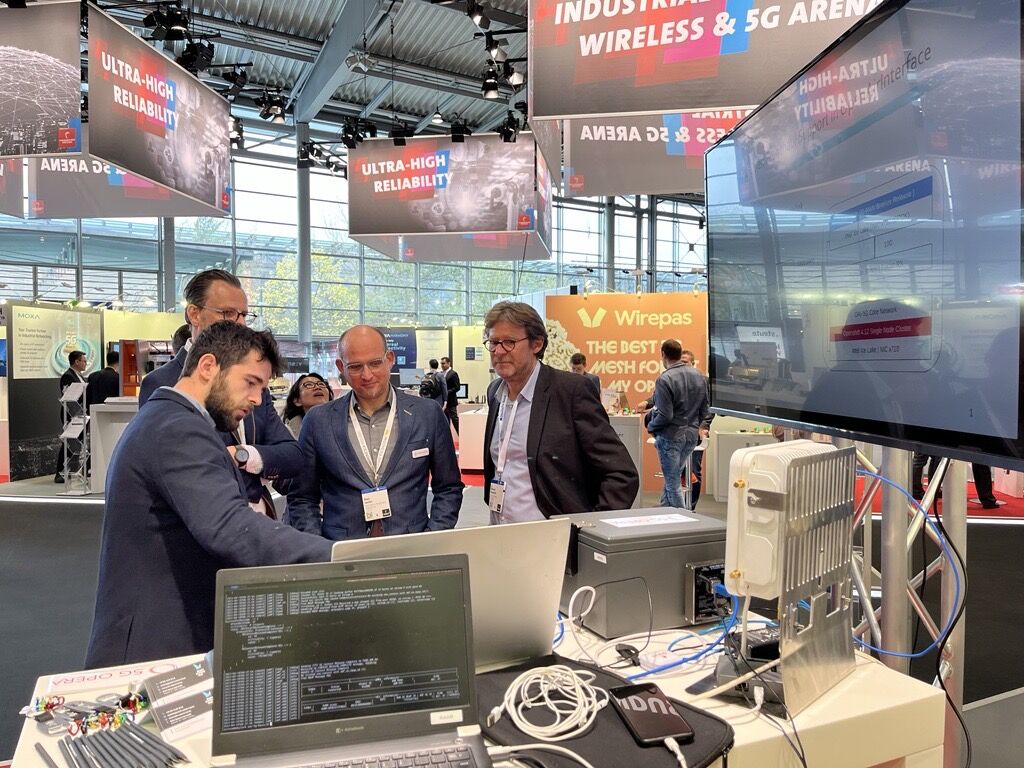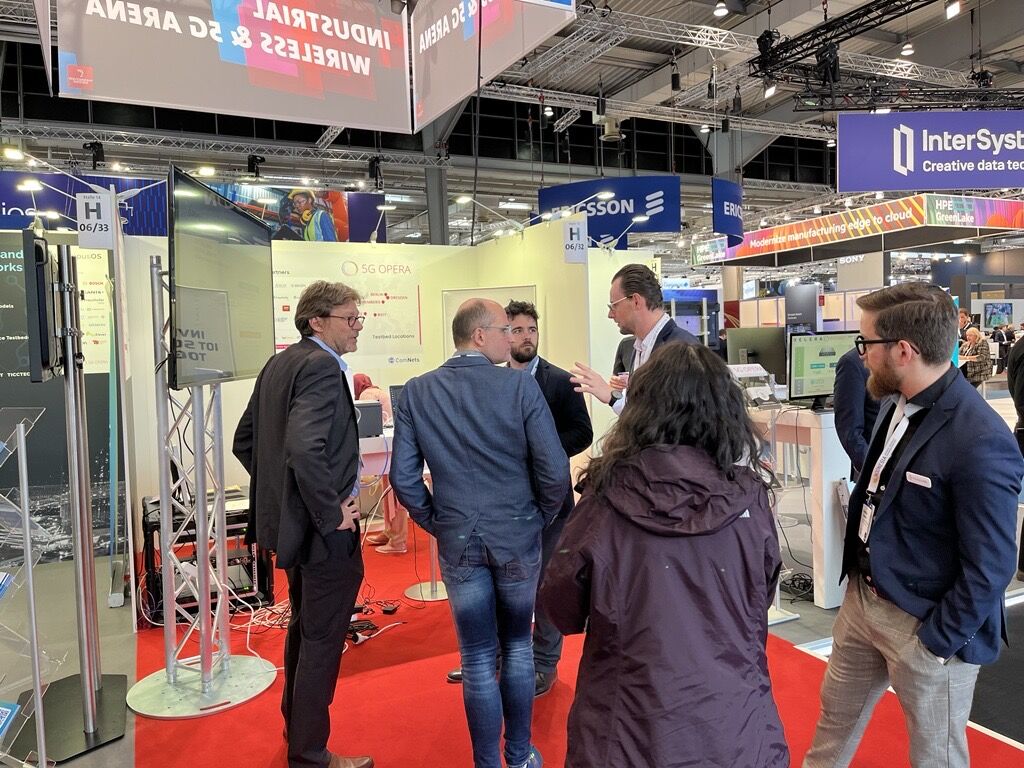 This demonstrator shows the interoperability of different components, realized through interfaces standardized by 3GPP and the O-RAN Alliance. This represents an important milestone in providing standalone and open solutions for building private 5G campus networks.
The booth can be found in Hall 14 at Stand H06 in the Industrial Wireless Arena.
As part of the presentation at the Hannover Messe, the Smart Systems Hub, another 5G OPERA project partner, will also be holding its virtual "Stammtisch 5G Campusnetze". Here, interested parties can find out about the possibilities offered by 5G technology in a low-threshold manner and engage in an exchange.