The project partners of the cross-border Franco-German joint project "5G-OR" have been gathered in Strasbourg to set the course for successful interdisciplinary cooperation. The project aims to create a Franco-German 5G-capable operating room ecosystem for hospitals. After interesting presentations from the fields of medicine, telecommunications, AI, robotics, and medical technology, the participants worked intensively on the realization of the digital hospital.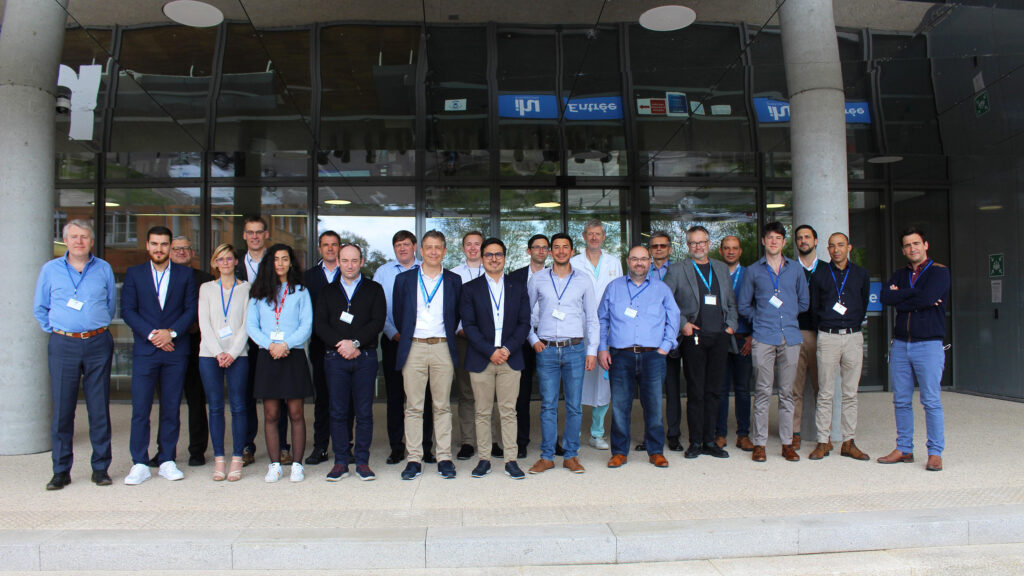 The partners of the 5G-OR project are developing various 5G applications in the operating environment. The aim is to improve patient care in hospitals. The applications will be deployed in German and French facilities with 5G campus networks and validated in a realistic clinical environment.
Networking medical devices with powerful communication technologies such as 5G enables fast and structured collection of medical data and vital signs parameters. Aided by AI algorithms, the data can be interpreted close to real-time and can also be used for telemedical applications. In addition, robotic assistance systems can be used to provide support in everyday hospital life and thus relieve the burden on the medical staff. The solutions developed, such as the use of data-controlled and AI-supported surgery, are intended to improve surgical outcomes and increase patient safety. With the help of 5G campus networks, the required technical infrastructure is to be implemented in the operating rooms of the Charité Berlin, the Fraunhofer IPA in Mannheim, and the IHU Strasbourg.